How to Style a Jewelry Stack
Written by: Amanda Chung
|
Published on: September 6, 2022
Photo courtesy of Sandra Semburg
Neck mess, wrist party, earscape—the terms we use for a jewelry stack seem to suggest that the shiny, compliment-collecting arrangement is serendipitous, as if the artful arrangement just…happened. More often than not, though, there is strategy involved. Like a chic game of Tetris, it's about combining the right pieces, in clever configurations, so you can earn the most points. (Style points, that is.)
The Neck
With above-the-neckline real estate, strategic layering is the name of the game: Choose pieces that balance one another out—you want to consider length, yes, but also dimension and weight. Start with choker-length links, clip on a glittering ball necklace for a dose of glamour, and finish with an intricate coin pendant or a lucky charm.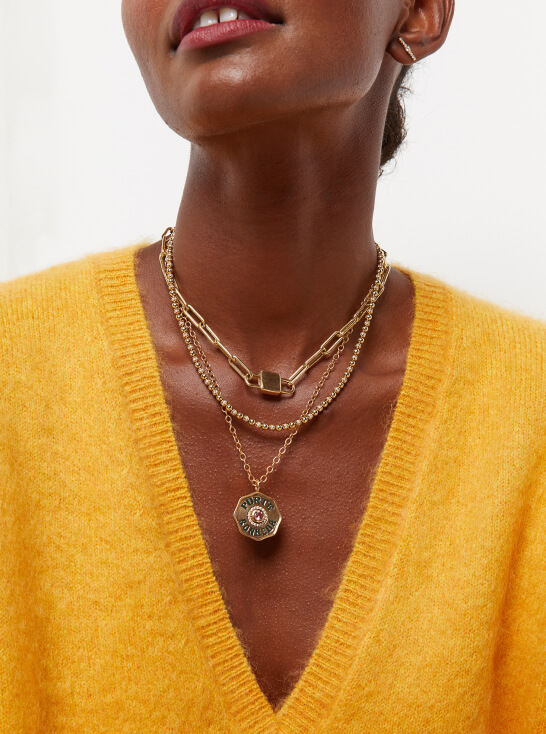 G. Label

Deven link necklace

goop, $2,500

SHOP NOW

G. Label

Cleo Pavé ball necklace

goop, $7,900

SHOP NOW

Azlee

necklace

goop, $1,860

SHOP NOW
The Wrist
There are two ways to go about this: You can keep things sleek and minimal, the way Gwyneth did when she styled herself for the last G. Label Core Collection shoot (she slipped a single gold bangle onto each wrist, which reminded us of Wonder Woman's cuffs, but chicer). Or you can take a maximalist approach, layering the same bangle with a classic leather-strapped watch and paper clip links.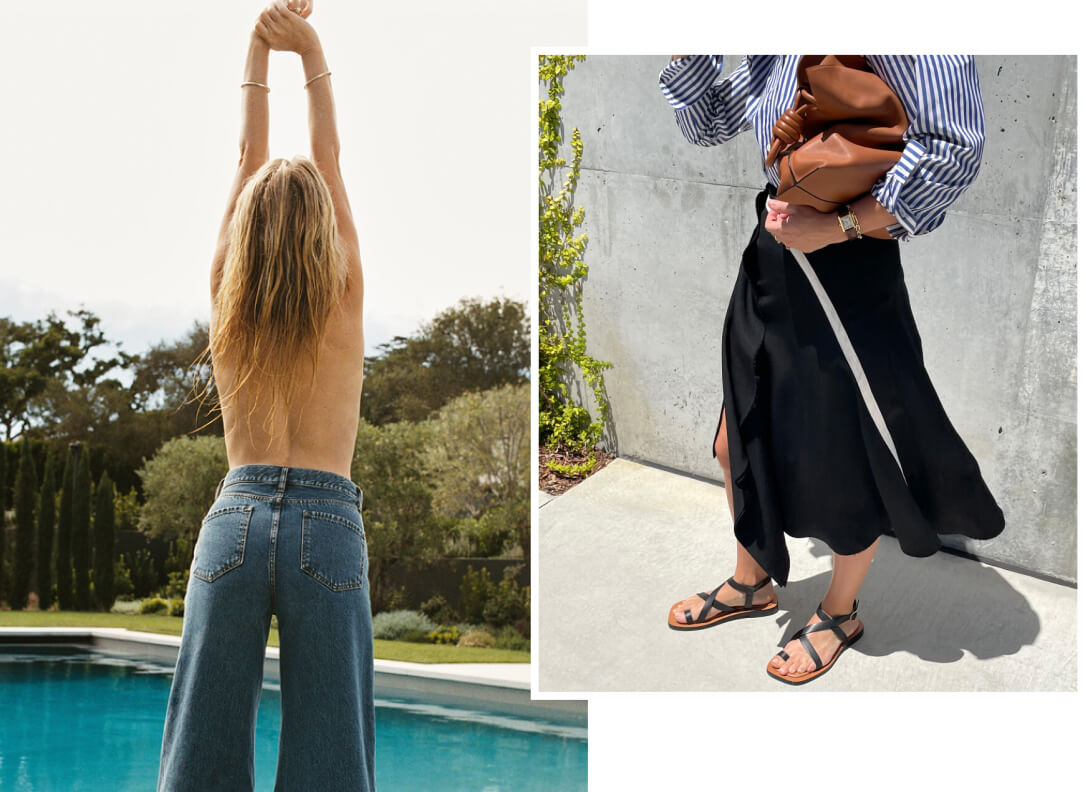 Foundrae

Bracelet

goop, $2,045

SHOP NOW

Analog Shift

Audemars piguet watch

goop, $15,900

SHOP NOW

G. Label

Dixon floating-diamond bangle

goop, $4,800

SHOP NOW
The Ears
An enviable ear stack is easy to achieve whether you have a constellation of piercings or just a single hole in each lobe.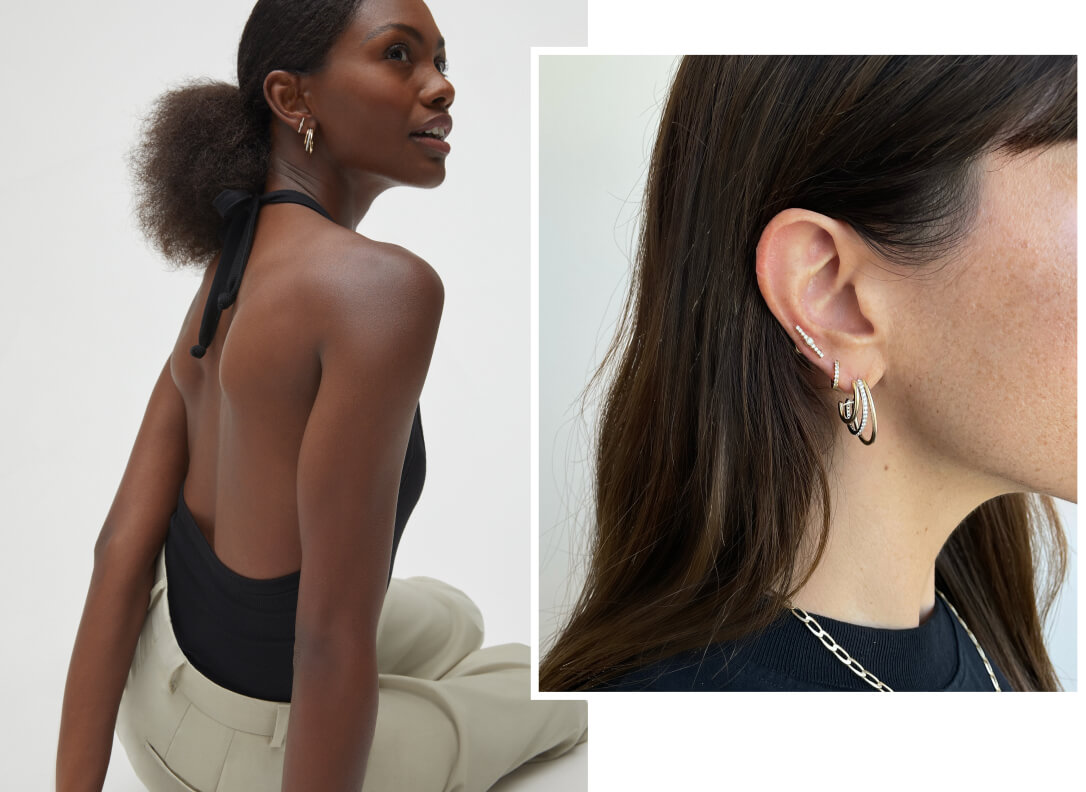 Start with the Reid Three-Hoop Earrings (they give the look of multiple earrings with a single post). Then, if you fall into the not-afraid-of-needles camp, layer up the cartilage: The pieces—sparkly huggies, a single diamond bar—should get daintier the higher you go. If, however, your lobes are your only real piercings, you can get a similarly edgy look with a well-placed ear cuff, which approximates a conch piercing without the commitment.
G. Label

Balenger diamond bar earring

goop, $525

SHOP NOW

G. Label

reid three-hoop earrings

goop, $2,800

SHOP NOW

Jennifer Meyer

hoops

goop, $3,100

SHOP NOW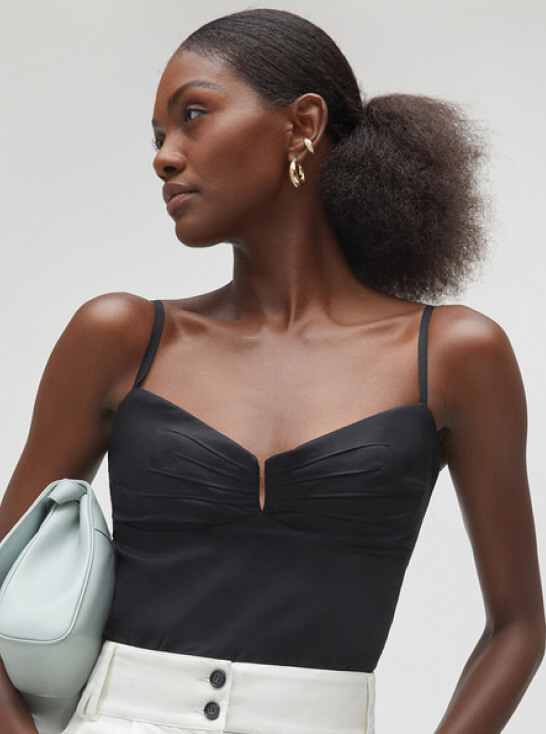 G. Label

avant pavé crescent hoops

goop, $3,550

SHOP NOW

Melissa Kaye

earcuff

goop, $2,950

SHOP NOW
Related Reading
How to Layer Jewelry the GP Way
Jewelry You'll Have (and Wear) Forever
How Our Fashion Team Is Wearing Jewelry Right Now