Photo courtesy of Leslie Kirchhoff; styled by Shelby Kay
The 15 Best Nonalcoholic Spirits and Cocktails
The demand for a sophisticated cocktail or aperitif sans alcohol has grown significantly over the last few years. (Alongside the sober-curious movement and perhaps a growing interest in how alcohol affects our health.)
LA's Silver Lake neighborhood boasts the city's first nonalcoholic bottle shop, Soft Spirits. Having dabbled in the mocktail game, we thought we knew what we were in for when we visited. But there are so many more options than we'd imagined—dupes and approximations for just about every bottle found behind a conventional bar. There were several wines and beers, gins, whiskeys, tequilas, and amaros. Some options don't resemble the flavor of alcohol at all but are formulated with functional or nootropic adaptogens and botanicals to mimic the stimulating or relaxing effects of alcohol for a different kind of buzz. They all represent what could be a new normal, where there are nonalcoholic choices beyond treacly mocktails and seltzer with lime.
We tested dozens of nonalcoholic spirits, liqueurs, and canned and bottled mocktails—and we narrowed it down to 15 favorites.
NONALCOHOLIC ESSENTIALS FOR YOUR BAR CART
These nonalcoholic spirits look and smell just like the real thing. But while drinking gin, bourbon, and tequila neat or on the rocks is a common practice, we didn't feel like it worked with their nonalcoholic counterparts. They were a little flat without the burn of booze. However, when mixed, they made totally delicious drinks.
If you aren't avoiding alcohol altogether, we were given the tip to use these spirits in tandem with alcohol to lower the ABV (alcohol by volume) of your cocktail while maintaining a more potent flavor.
Also worth noting: These spirits are missing the preservative qualities of actual alcohol, so they won't keep forever on your bar cart. Each one has a slightly different recommended shelf life—12 weeks on the low end and 12 months on the high end—so be sure to check the label.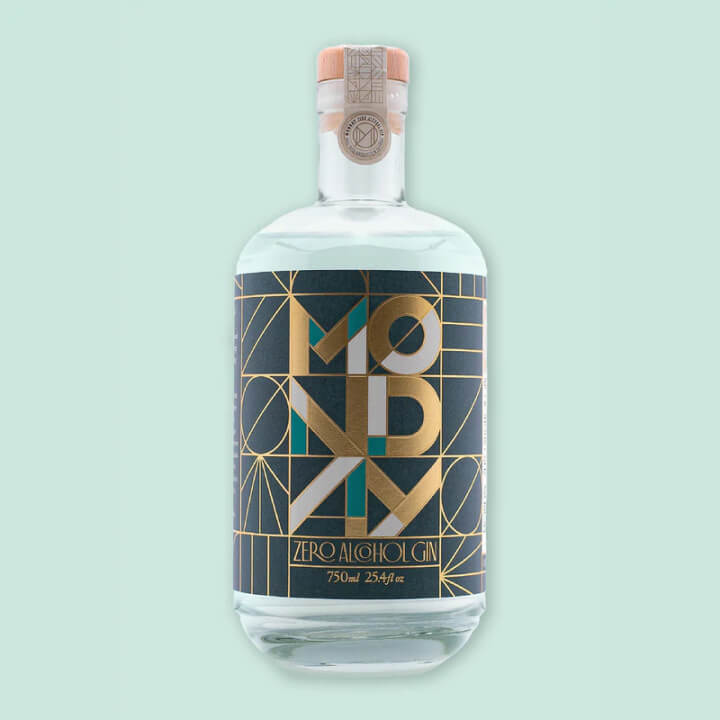 Monday
Zero Alcohol Gin
Monday is in the style of a London dry gin, so the herbaceous juniper flavor is front and center. It also has notes of citrus, which pop in a gin and tonic, French 75, or gimlet.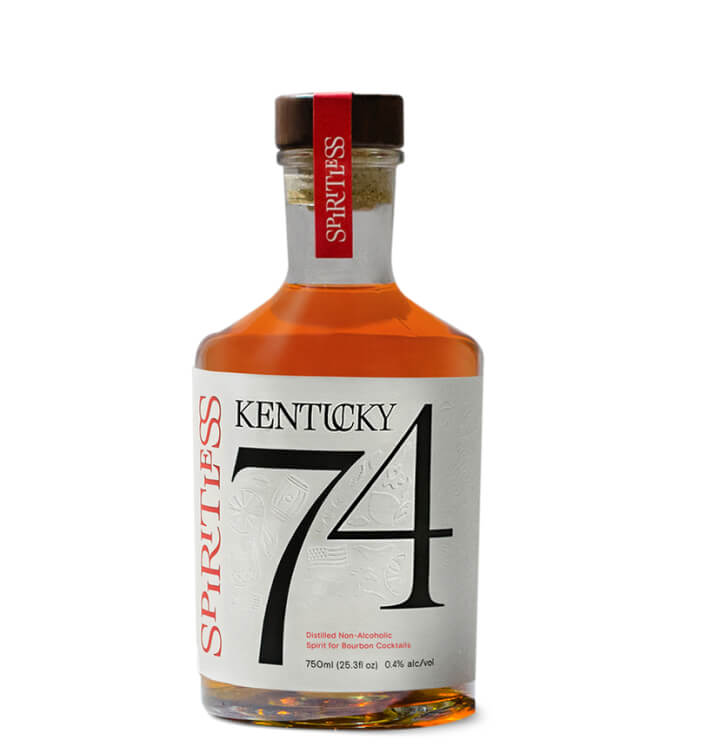 Spiritless
Kentucky 74
Kentucky 74 gets infused with oak during the distillation process, so you get a depth of flavor similar to that of a good barrel-aged bourbon. We're looking forward to using it in this spiced persimmon number this fall.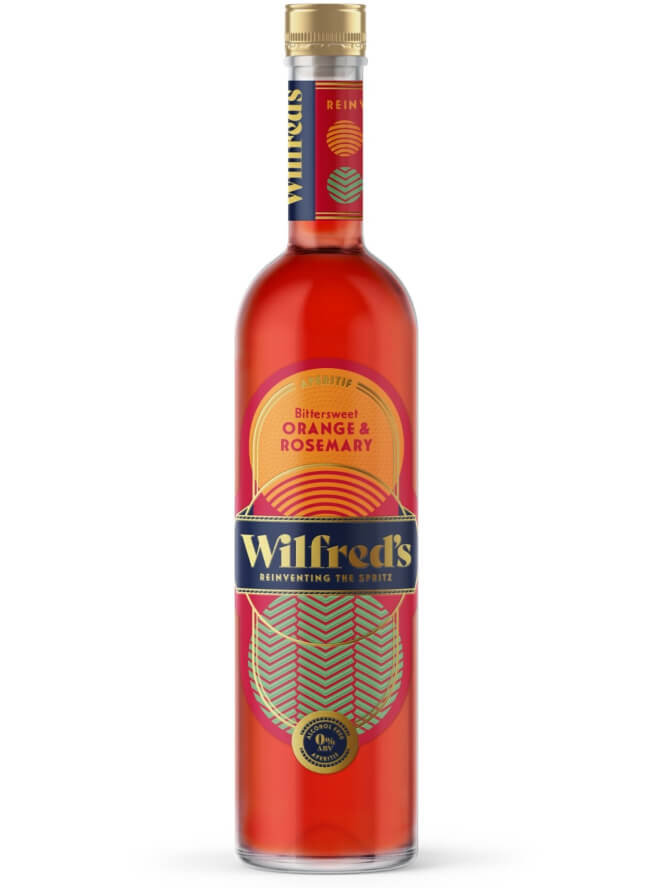 Wilfred's
Bittersweet Aperitif
Think of this as your nonalcoholic answer to Aperol or Campari—it's bitter yet juicy, with warm notes of clove, rosemary, rhubarb, and orange. Serve with tonic water over lots of ice for a simple spritz.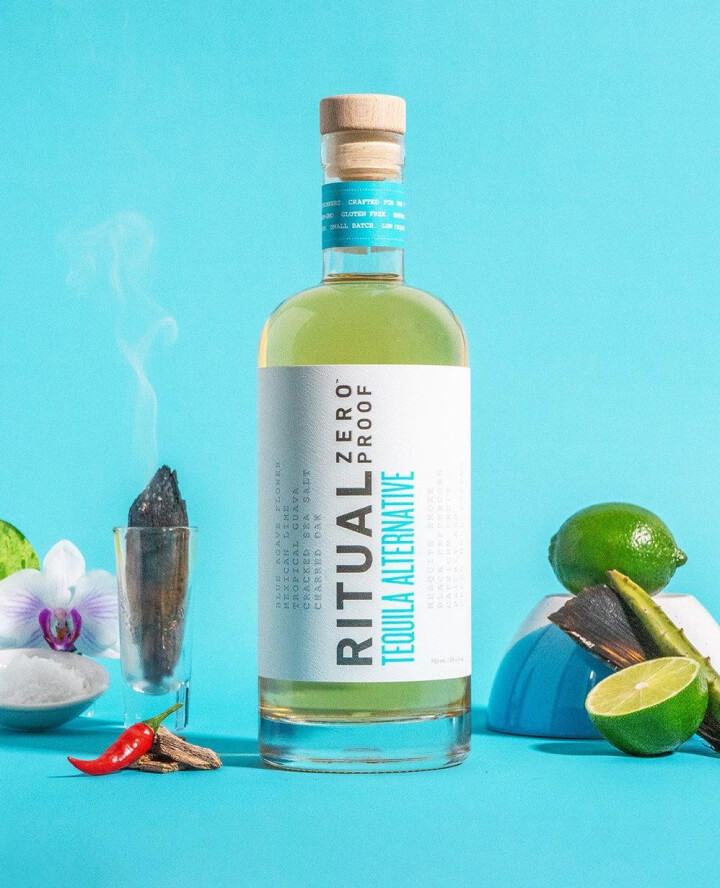 Ritual Zero Proof
Tequila Alternative
This tequila alternative has a slight smokiness to it, placing it somewhere between a tequila and mezcal. Use it in this paloma—it can stand up to the funky fermented flavor of kombucha.
NEW-WAVE NONALCOHOLIC SPIRITS
These spirits each evoke the aroma and flavor of traditional liquor, but we like that they aren't doing an impression. They have distinct and robust flavors all their own, and there's lots of potential for experimentation.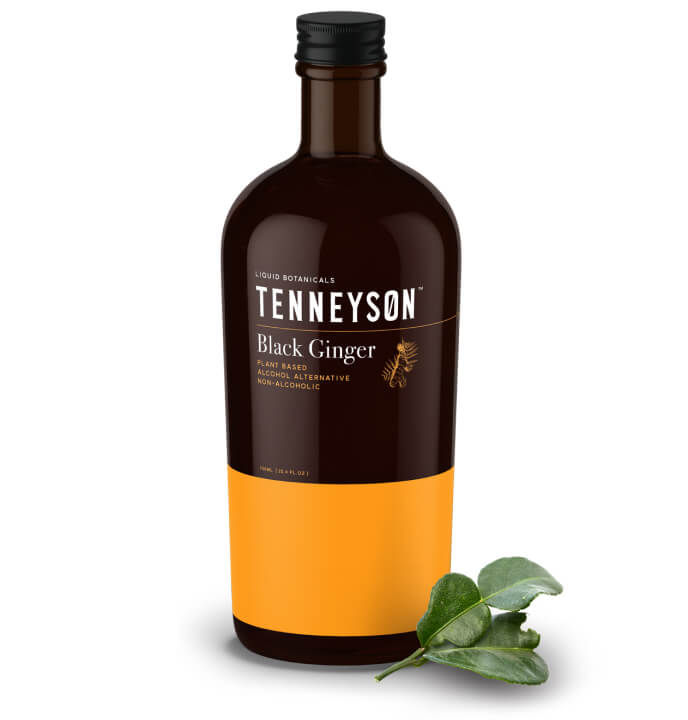 Tenneyson
Black Ginger
Balanced enough to be enjoyed neat, but with ginger front and center, so it won't get lost when mixed. Tenneyson is both warming and refreshing at the same time.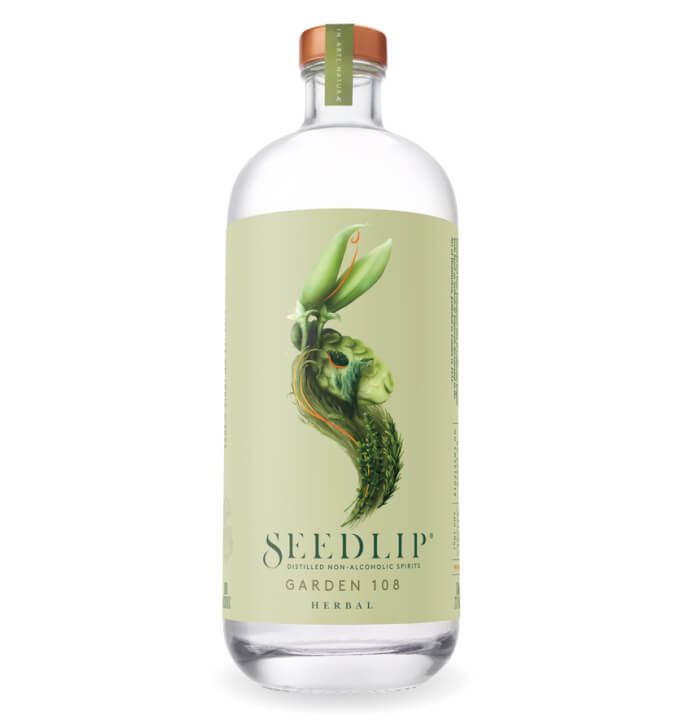 Seedlip
Garden 108
Seedlip doesn't recommend drinking this (or its other two expressions, Spice 94 or Grove 42) neat, but rather with tonic or soda water to start. There are a lot of flavor combinations to play off of the peas, hay, and rosemary, but don't overdo it—you want to get the subtle nuance of the vegetal notes.
CLASSIC COCKTAILS
Having ready-made nonalcoholic versions of these iconic drinks is a game changer. They're convenient to bring to a picnic or the beach and could likely fool a few booze drinkers.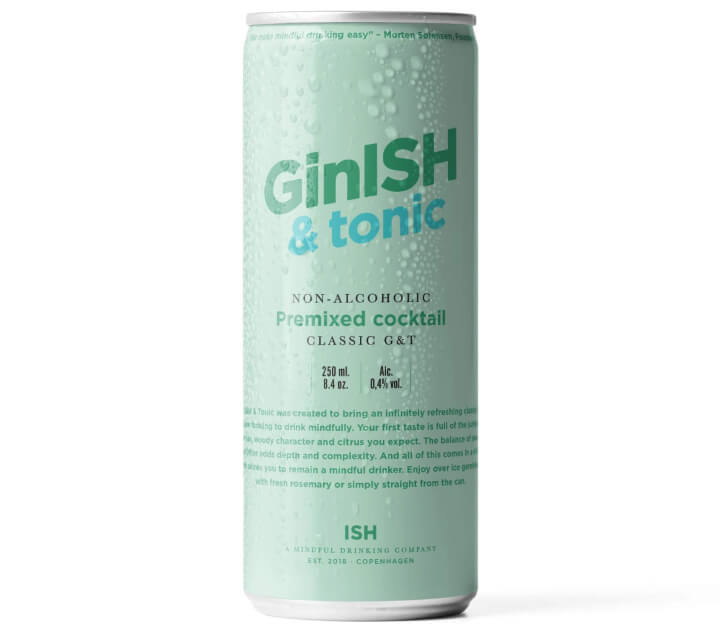 ISH Spirits
GinISH & Tonic
Like Monday's Zero Alcohol Gin, this nonalcoholic gin leans into the herbal juniper notes. It's stronger on the nose than it is on the palate, which is a good thing. The quinine in tonic is a natural fit for these flavors, so it's no surprise this works as well as it does.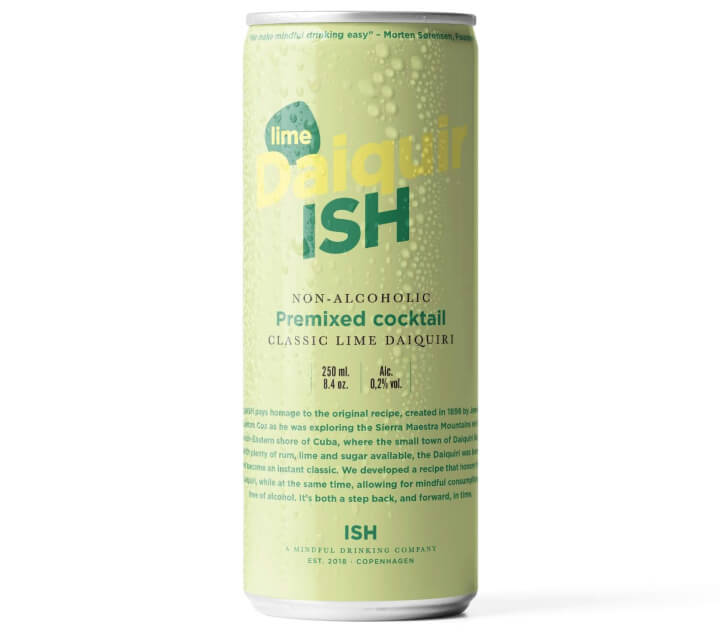 ISH Spirits
DaiquirISH
It's on the sweeter side, as a daiquiri should be, and the rum flavor is uncanny. This one will put you into immediate vacation mode.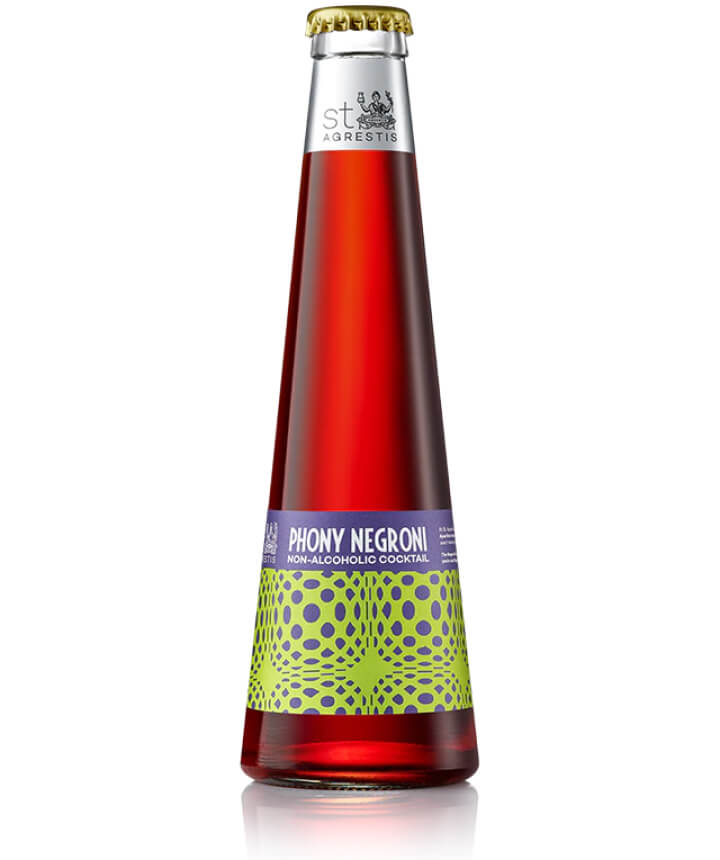 St. Agrestis
Phony Negroni
Truly the most convincing dupe we tried (possibly because St. Agrestis also happens to make alcoholic negronis). It's bitter and floral, with dark fruit notes, and they cleverly added a touch of carbonation to make up for the lack of boozy bite.
APERITIVO-INSPIRED SPRITZES
So many nonalcoholic cocktails we tried were heavily influenced by traditional Italian aperitivos or French aperitifs—bitter cocktails traditionally had before a meal to stimulate your appetite. Aperitivos and aperitifs have become increasingly popular among alcohol drinkers over the years, so the nonalcoholic iterations might just be in line with the trends. It's also possible, though, that up until now, this bitter, herbal, and warmly spiced flavor profile has been sorely missing from the nonalcoholic drink pool.
Hella Cocktail Co.
Bitters & Soda Bittersweet Spritz
If you're new to aperitifs, this might be the one to start with because it's got a good balance of bitter and sweetness. If you prefer less sweet, go for Hella Cocktail Co. Bitters & Soda Dry Aromatic. Both have robust spice from clove, cinnamon, anise, and peppercorn, along with bright orange peel.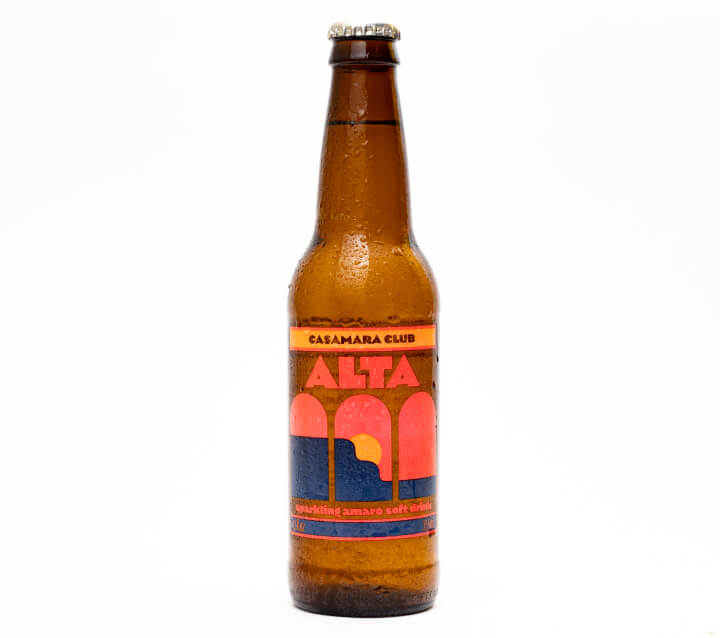 Casamara Club
Alta
Casamara Club makes several aperitivo-inspired "leisure sodas," but Alta was the clear winner. It's sort of like a negroni but much lighter, with strong bubbles, warm spices, and the tiniest bit of sea salt on the finish. We will be sipping these all summer long.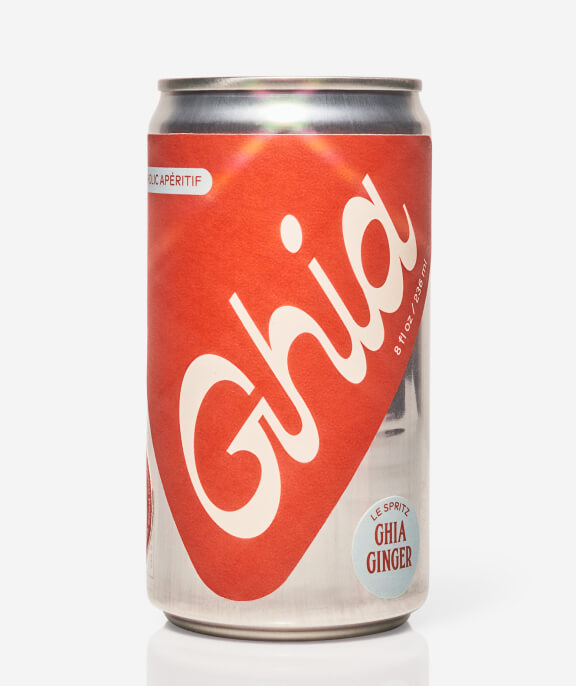 Photo courtesy of Rikky Fernandez
Ghia
Ghia Le Spritz Ginger
The warm kick of ginger is what makes this spritz. It's made of Ghia—the brand's namesake nonalcoholic aperitif—mixed with a house-made ginger beer and a bit of fruit juice for sweetness. It's got a bite to it, but it's still supremely sippable.
Photo courtesy of Rikky Fernandez
DRINKS FOR YOUR MOOD
These cocktails lean on functional botanicals, nootropics, and adaptogens for flavor and to achieve some of the stimulating or relaxing effects of alcohol. They are free of alcohol, but because they can potentially alter your state of mind, they are likely not a fit if you are sober, pregnant, breastfeeding, taking specific medications (such as SSRIs), or under 18. When in doubt, check with your doctor.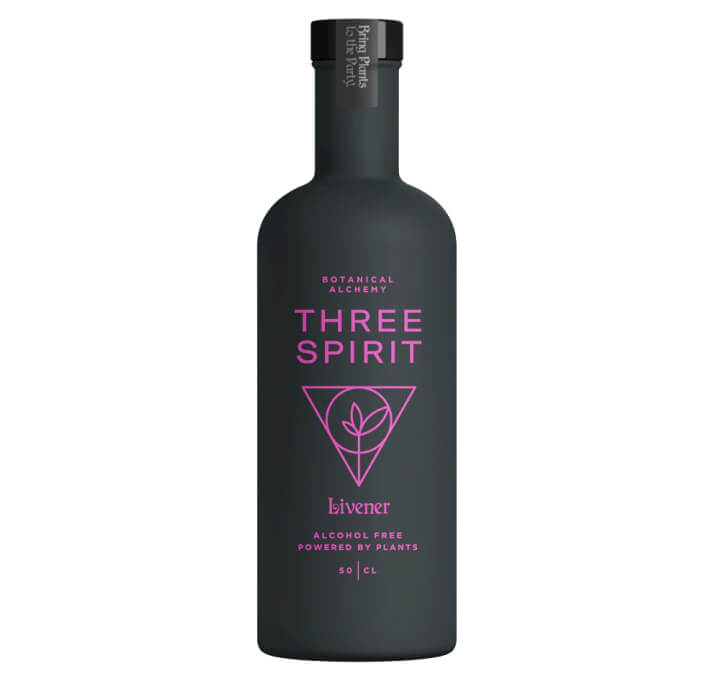 Three Spirit
Livener
One of the most unique spirits we tried. It's fruity and floral up front—think watermelon and hibiscus—and finishes with some heat. It's got some caffeinated ingredients, like green tea and guayusa leaf, for an energizing effect. It's definitely going to get the night started.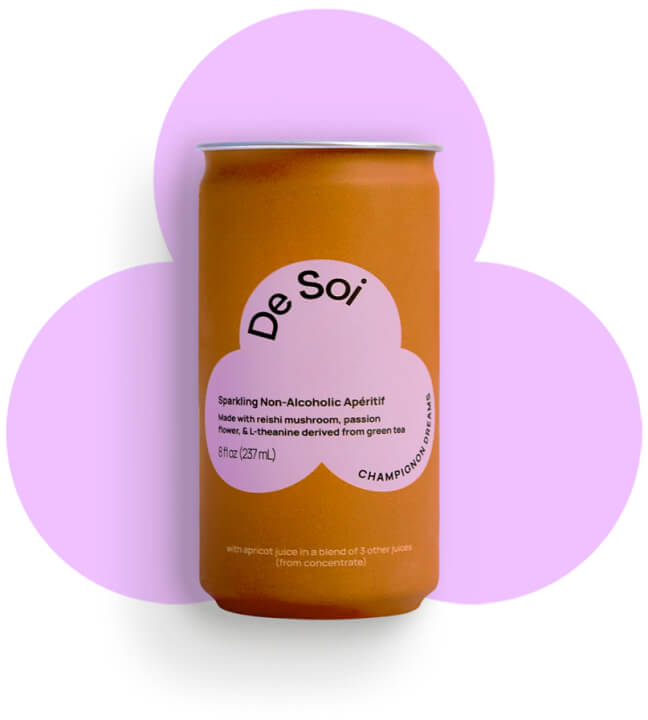 De Soi
Champignon Dreams
Slightly sweet, tangy, juicy, and, to borrow the frat-bro-turned-wine-aficionado's term—totally crushable. Something about it keeps you coming back for another sip. Its main adaptogenic ingredients are green tea, passionflower, and reishi mushrooms ("champignon" is French for mushroom). Those last two are meant to help with relaxation.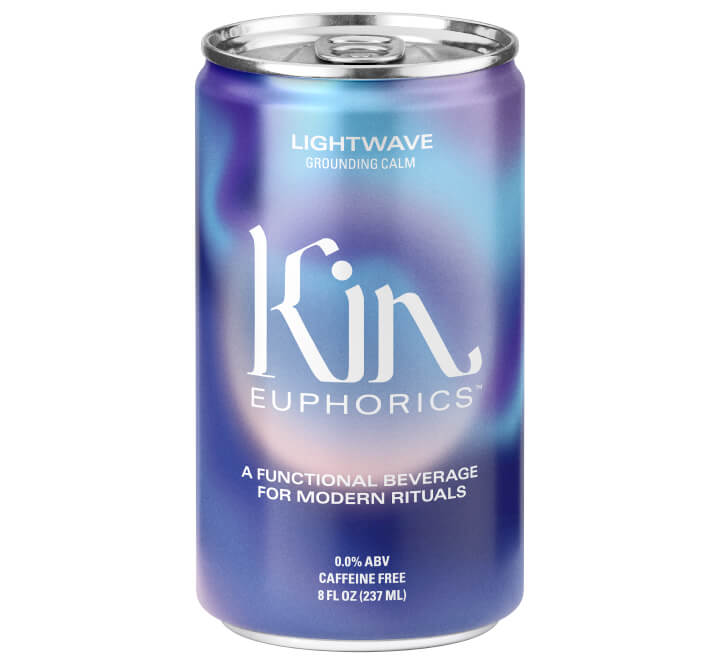 Kin Euphorics
Lightwave
We've long been fans of Kin Euphorics High Rhode and Dream Light, but it's Lightwave—the brand's second entry into the canned cocktail game—that we're currently obsessed with. It's floral and slightly sweet, with lavender and vanilla being the most prominent flavors. The active ingredients that support a mellow mood are reishi mushrooms, L-theanine, and L-tryptophan. It makes for a lovely nightcap.
THE BARWARE
Richard Brendon

Diamond Single Old Fashioned

goop, $135

SHOP NOW

Richard Brendon

Star-Cut Coupe Glasses, Set of 2

goop, $225

SHOP NOW

Misc. Goods Co.

Black Ceramic Flask

goop, $92

SHOP NOW

ferm LIVING

Ripple Wine Glasses, Set of 2

goop, $55

SHOP NOW

Onyx

Stainless Steel Straws, Set of 4

goop, $12

SHOP NOW

Nappa Dori

Bar Tool Kit

goop, $157

SHOP NOW

Onyx

Stainless Steel Drink Cubes, Set of 6

goop, $40

SHOP NOW
More on Alt Cocktails
The Lightweight's Guide to Day Drinking

A Guide to CBD-Spiked Cocktails

3 Nonalcoholic Drinks That Impress
More on Alcohol, Sobriety, and Health
Ask Gerda: Does Alcohol Disrupt Sleep?

How Does Alcohol Tolerance Change with Age?

Why Are People Sober-Curious?